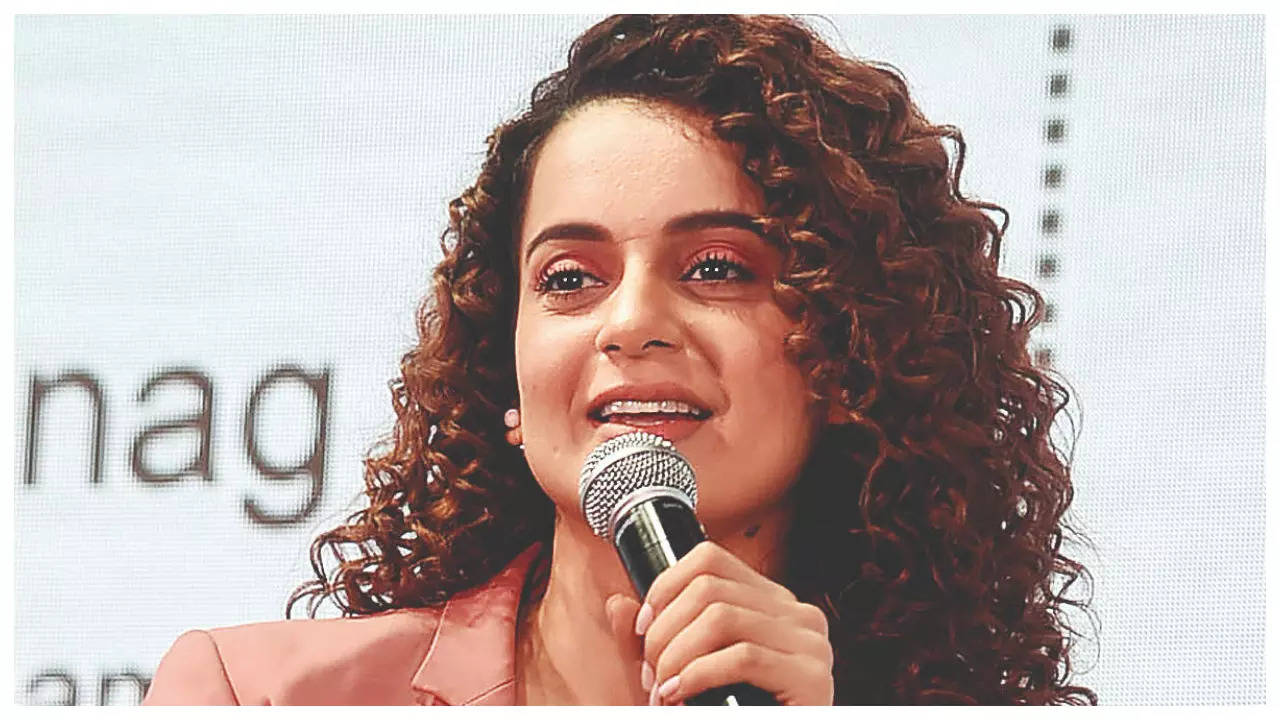 Kangana Ranaut is someone who wears her heart on her sleeve and never minces her words. Her bold and forthright attitude has often got her into trouble with her colleagues in the industry.
Now, an old video of the actress has gone viral on social media where she is seen talking about an advice she had received from a big superstar in the industry during her earlier days.
Read Also
Kangana Ranaut, Raghava Lawrence-starrer 'Chandramukhi 2' release deferred
The release of Kangana Ranaut and Raghava Lawrence's film 'Chandramukhi 2' has been delayed due to technical issues. The production house, Lyca Productions, announced on Instagram that the new release date is September 28. Directed by P. Vasu, the film is a sequel to 'Chandramukhi' released in 2005.
Anurag Kashyap opens up on Kangana Ranaut, says, 'she is the finest actor, but has other problems'
Recently, Anurag Kashyap, who has worked with Kangana in Queen, in an interaction said that she is the finest actor. He also added that she is very sincere when it comes to work, but there are other problems that she has. However, when it comes to her talent, nobody can snatch that away from her,
Talking toAnupam Kher in the video, Kangana said that an actor once told her, "Ladkiyon ki position hai iss industry main, do gaane karo, thodi kamar hilao, do dialogue bolo voh bhi agar kaha jaaye tumhe aur side main ho jao. Bas basically pretty dikho".
In a deeper conversation, Kangana Ranaut shared that the superstar had questioned her aspirations, wondering why she was so eager to act when the expectations for heroines were comparatively minimal. He also pointed out that he hadn't performed as much in his extensive filmography of 100 films as she had done in just one of her movies.
As soon as the video started doing the rounds on the internet, comments started pouring from all sides. One user wrote, 'Good on her for not taking the superstar's advice & churning out hit after hit and giving us the audience class A cinema to view! I'm ever so grateful Kangana. (Pun intended)'. Another one added, 'Kangana started off with the correct intention and with the right kind of films and the correct attitude she could have brought about a monumental change for females in Bollywood. But she got lost midway and it's just sad that now all people can see is her spewing garbage on social media and not her talent.'
Meanwhile, on the work front, Kangana will soon be seen in 'Chandramukhi 2'. She also has projects like, 'Emergency', 'Manikarnika: The Legend of Didda', 'Sita: The Incarnation' and 'Tejas' in her kitty.