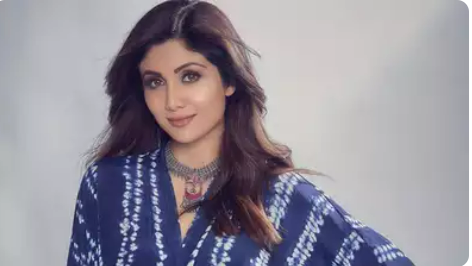 After a long hiatus, Shilpa Shetty will be seen leading a project, playing the eponymous role in her forthcoming movie, Sukhee. The movie will see the actor play a simple housewife, who, frustrated with her boring life, takes off for a trip with her girlfriends.
Apart from her acting, the diva is also known for her fitness and is deeply committed to clean eating, Yoga and exercise.
However, the actor, just like any expecting mother, had put on weight when her son Viaan was born in 2012. She recently opened on how she was trolled for not springing back immediately in shape post her delivery and why it was a conscious decision.
In an interview with Bollywood Bubble, the diva said that it was her business to be glamorous and people couldn't understand how she had not lost weight for 8 months after the birth of her child. She added that however, she did not want to lose weight and did not pay any attention to it. She further said that the day she decided to, she lost the weight in 3 months. She added that you can't change how people think.
The diva added that while she is open to constructive criticism, it is the negative trolling that brings a person down.
Earlier, in an interview with IndiaToday.in, Shilpa opined that the benchmark of an actor's worth can't just be box office numbers, since it puts too much pressure on them. She further said that she is quite scared of taking up projects where she is the main protagonist because the onus then lies on your shoulders and it is too much pressure.
She further said that your worth is decided basis your box office numbers. However, an actor's job is to do their job. Box office cannot be the deciding factor on how much they should be commanding, she added.
At the trailer launch of Sukhee, Shilpa spoke how she wasn't in the right "mind frame" to do the movie, hinting at the time when her husband Raj Kundra was arrested for making pornographic content. "I decided that I won't do this film because I was not in the mind space. I even gave them a few names (of actors who the makers could approach). They said they wanted to wait for me," Shilpa recalled. She revealed how the makers waited for eight months for her to agree to do the movie.
Watch Shilpa Shetty recalls being trolled for weight-gain post-pregnancy: 'It was my business to be glamorous…'