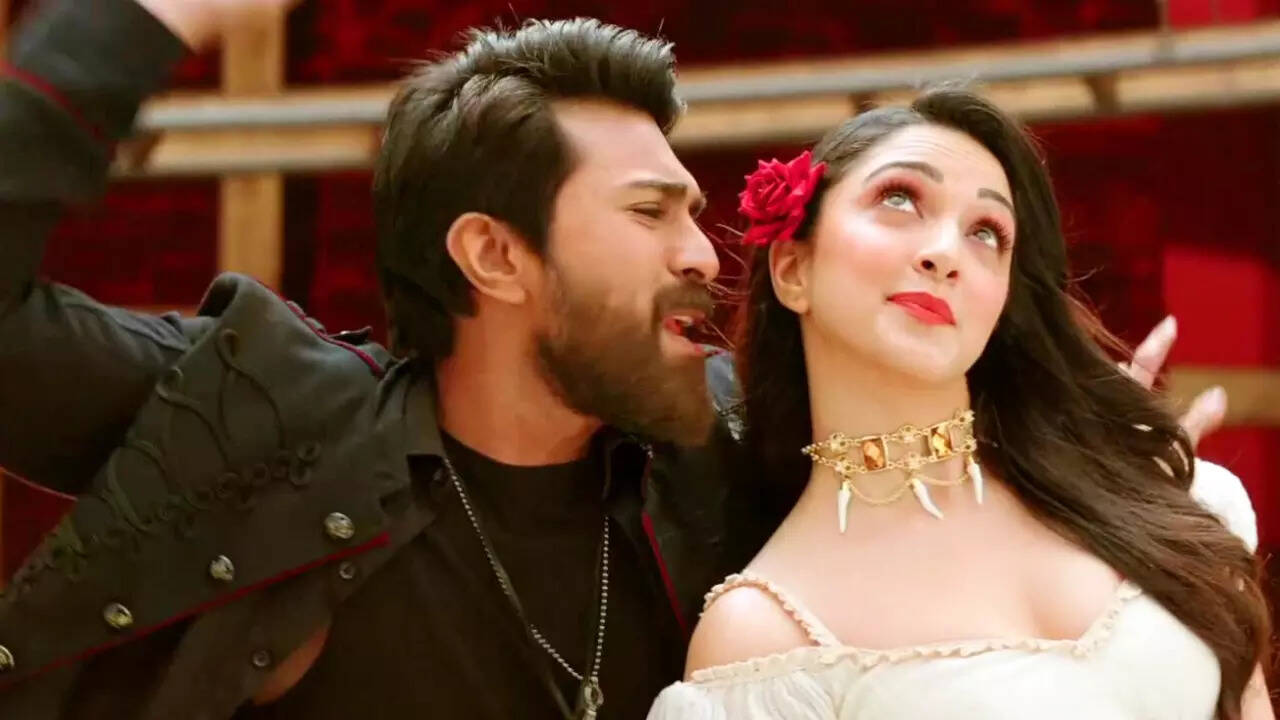 The highly awaited movie 'Game Changer' starring Ram Charan finds itself embroiled in controversy, it naturally grabs everyone's attention. Recently, this upcoming film made headlines not for its much-anticipated release, but for an unexpected and unwelcome event: the leakage of a 30-second audio clip from one of its songs. The incident sent shockwaves through the entertainment industry, leaving fans and filmmakers baffled as to who could be responsible for this unfortunate leak.
While the identity of the culprits behind the song's unauthorized release remains a mystery, the producers of 'Game Changer' wasted no time in taking decisive action.In an effort to protect their creative work and uphold the principles of intellectual property rights, the production house filed a police case against those responsible for the leak. This bold move was not only an assertion of their rights but also a stern warning to anyone contemplating similar actions in the future.
The leaked song, titled 'Jaragandi Jaragandi,' has been a subject of much discussion since its unauthorized appearance on the internet. It's important to note that the leaked version is an early, non-finalized rendition of the song, featuring basic track singers. Despite this, the leaked song carries a significant financial value, with reports suggesting it was shot with a staggering budget of Rs 15 crores. The song's potential damage to the film's commercial prospects, coupled with the violation of copyright, necessitated strong action from the film's producers.
A criminal case has been filed under IPC 66(C) against the people who leaked the contents of our film #GameChanger.

We request you to refrain from spreading the inferior quality content which has been illegally leaked. pic.twitter.com/pDdgtYwQx5

— Sri Venkateswara Creations (@SVC_official) September 16, 2023
The leak is suspected to have originated from the film's shooting location in Chennai, according to rumors circulating in the industry. The production team, determined to safeguard their project's integrity, has implored the police to trace the source of the leak and take stringent measures to prevent such breaches in the future. Moreover, they have urged law enforcement to take action against individuals who share the leaked content on various social media platforms, thus compounding the issue.
'Game Changer' is a high-octane action drama set against the backdrop of contemporary politics. Ram Charan, one of Tollywood's leading actors, is essaying the role of an IAS officer in the film, promising viewers a gripping and intense performance. The talented Kiara Advani, who previously shared the screen with Ram Charan in 'Vinaya Vidheya Rama' (2019), is the female lead, adding to the film's allure. The screenplay for this much-anticipated project has been penned by the acclaimed writer-director Karthik Subbaraj.