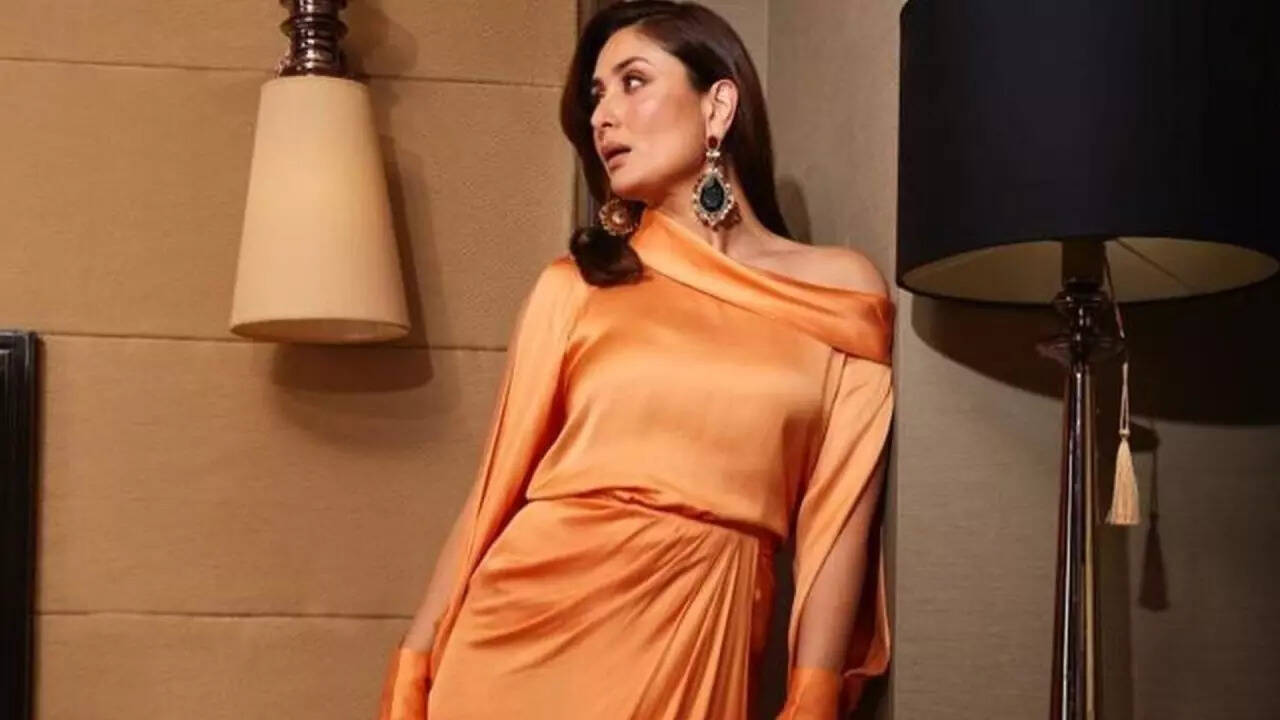 Kareena Kapoor Khan will be seen next in 'Jaane Jaan' which is an adaptation of the Japanese novel, 'The Devotion Of Suspect X'. The actress is re-inventing herself with this one and wants to do that with every project, despite being in the industry for 23 years now. However, Kareena has revealed in an interview recently that she's not in competition with anyone, she just wants to better herself.
The actress who also celebrates her birthday on September 21, is on the cover of this month's Hello India.In an interview with the magazine, Kareena said that she's always been very honest – be it when she was in love or when she got married and now when she has two children. She is going to be 43 this month and is wearing her age proudly. She further added that she's reached a stage where she doesn't care she's not size zero. She's not competing with anyone. Rather, she's just trying to better herself with everything.
As she turns a year older, it's also a great way to celebrate by making her OTT debut which releases on her birthday. 'Jaane Jaan' sees Kareena alongside Vijay Varma and Jaideep Ahlawat. She also spoke about working with these actors and added that it's a great opportunity for her to learn from new age actors who have a strong command over their craft.
During the trailer launch event of the film, Kareena had spoken about being intimidated by Vijay and Jaideep because they were so well-prepared. She further added, "Saif had warned me before I began shooting. He told me don't think that you can just do your make-up and go on the set. 'Stop this attitude of yours' and be prepared because you're working with Vijay and Jaideep. Saif told me, 'Stop being a backbencher and please be prepared and go'."
'Jaane Jaan' is directed by Sujoy Ghosh.