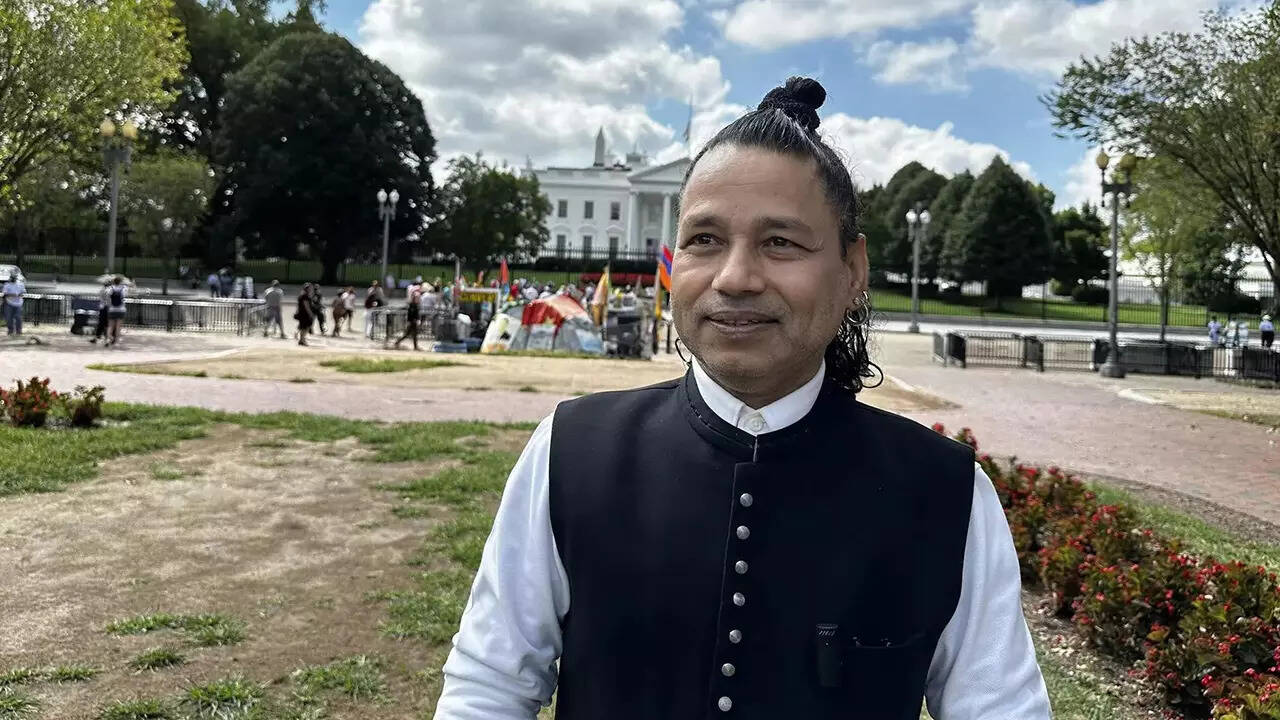 Music composer Pranaay, known for his foot-tapping tunes in Tiger Shroff's 'Baaghi' and 'Baaghi 2', recently showcased his Indian classical prowess in 'OMG 2'. He crafted the enchanting track 'Ho Tayyar,' featuring the mesmerising vocals of Kailash Kher. In an exclusive interview with ETimes, Pranaaydelved into his preparation for the song, the recording experience with the renowned singer, and the reactions pouring in from his dedicated fanbase.Excerpts…
'OMG 2' has received positive reviews from all sides…
I feel ecstatic to be a part of 'OMG 2'. I have been part of successful films before, but to be part of a successful film that has such an important message for the youth of today, for the citizens of our country, I think is very gratifying. So I am just very thankful and grateful for that.
Your song, 'Ho Tayyar' has also been received well. How did the song happen?
First of all, it's a relief that everyone has liked the song because it was something very new that I had tried from my previous work. So I was very relieved and finally grateful that people loved this song so much. The song was selected by the music supervisors Azeem Dayani and Megha Bali and these are the people who got in touch with me saying that there is a situation and we need to just redo the song in such a way that it fits the film. And that's how I met the director, Amit Rai. Lyricist Gini Diwan and I saw the footage of the film and then we decided on what is the best way to approach the song so that it fits seamlessly in the film.
Tell us something about making the song.
'Ho Tayyar' is a very raag based melody with folk overtones and as I said that this is the first time that I ventured into this space, so it was extremely challenging to get out of my comfort zone. But that's also very essential for an artist. So the song has these highs and lows, which is such an important line but it is sung in a lower octave, because that there is a kind of resolve that Pankaj Tripathi's character has in that and we didn't want it to be all high notes. It's just a beautiful composition with very good highs and lows and crescendos.
How was it working with the legendary Kailash Kher? Did he give his inputs to the song or did he follow your process?
Kailash Kher is a dynamite when he takes over the microphone. He has such a powerful voice and especially for a song like 'Ho Tayyar', which is an inspirational song. I think anybody who has heard his voice right from 'Allah ke bande' will get inspired by his voice. He was extremely gracious and humble. He followed my directions to the T and once we recorded the song the way I wanted to, he gave his inputs with a caveat that if you want to use it, you can use it and if you don't want to that's also okay.
The alaaps that he took and the variations that he did were so fresh and it just lifted the entire song from what it was. So he gives space to his composers and at the same time, he will offer his creative expertise and it would be really foolish of me not to use his creative inputs. He's such an amazing singer and composer.
'Ho Tayyar' is quite a different composition as compared to your previous songs in the 'Baaghi' series. How did you prepare for it?
It is extremely different from my 'Baaghi' songs. My Baaghi songs had a very hip-hop feel to them and a very electric feel. Whereas, 'Ho Tayyar' is completely Indian, raag-based, folkish melody and instrumentation. I understood the situation of the film and the world that the film is set in. We had to be very careful with what instruments we are using and how we are arranging it. And since I have learnt Indian classical, I was just waiting to show this side of me as a composer. And finally, I am glad that the audience can see that as a composer, I can do different genres, including Indian very well.